Website creation, including graphic design and ergonomic design
Elaboration of a unique graphic charter respecting your identity
A marketing strategy in line with the needs of your online business
Website redesign to have smoother and more attractive web interfaces
Web consulting & solutions
Specialists accompany you in the development of your business on the web, whether through a professional website or a powerful mobile application and other solutions to improve your digital business.
The web agency accompanies you in your content strategy, your SEO strategy but also in your social media strategy to improve your presence on social networks.
The technical design of the J'auto-entreprends website has implemented the latest trends in web technologies for greater efficiency and a better user experience. A tailor-made responsive website design to reach a larger number of targets.
A showcase site to promote your business? An e-commerce site, a merchant site or an e-shop? It's up to you to choose according to your needs.
AT THE SERVICE OF YOUR BRAND IMAGE

Website design is the design of your presence on the Internet, giving it a digital form.

Creation of original and unique logo of your company and graphic design respecting your values.

The development of your web communication supports to improve lead generation and conversion.

Optimization of traffic through SEO tools to increase traffic and improve its quality.

The basic infrastructure that places your website on the Internet and ensures its accessibility and high availability.

The audit of the Devenir Entrepreneur site optimised its referencing, navigation, graphics and technical aspects.
ENTRUST US WITH YOUR PROJECTS
Une agence web est là pour vous accompagner dans vos projets de communication web de manière ponctuelle ou récurrente. Il vous est possible de solliciter l'aide d'une agence pour votre développement web ou développement mobile mais aussi pour toute autre activité liée au graphisme ou à la communication visuelle. Vous bénéficiez d'un service de qualité, respectant les délais et le cahier des charges imposés en toute transparence.
La qualité et la satisfaction client est un objectif qui implique la mise en œuvre de tous les moyens pour vous apporter tout le savoir-faire et la rigueur nécessaires ! Des projets Web, comme celui d' Intelligence Experts par exemple, qu'ils soient simples ou techniquement complexes, quel que soit le support visé.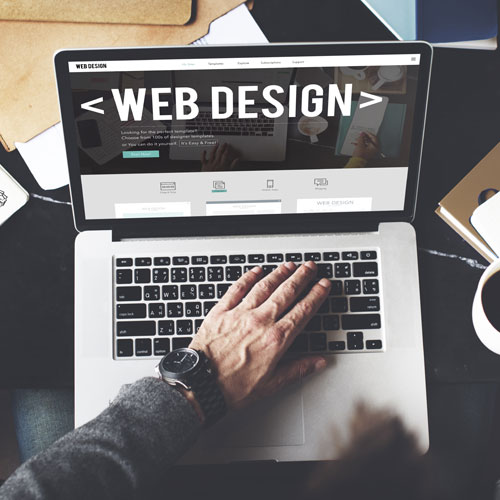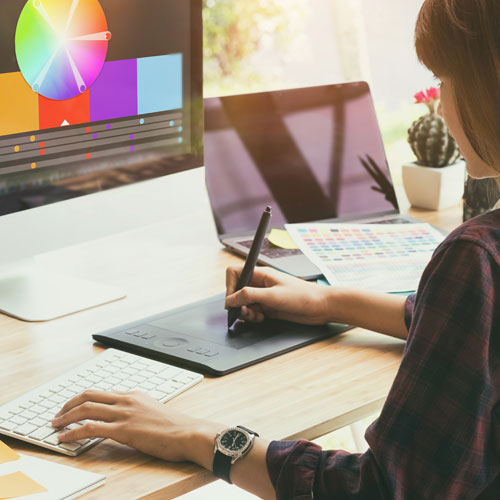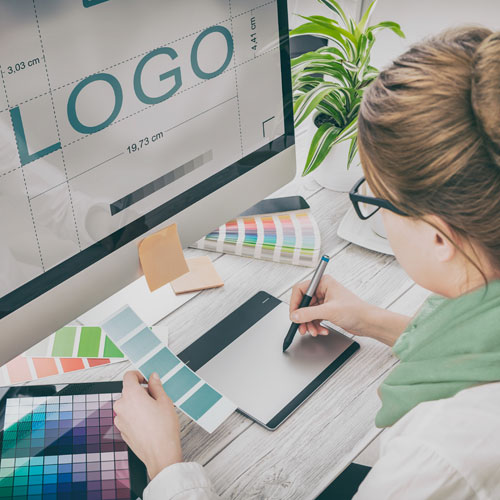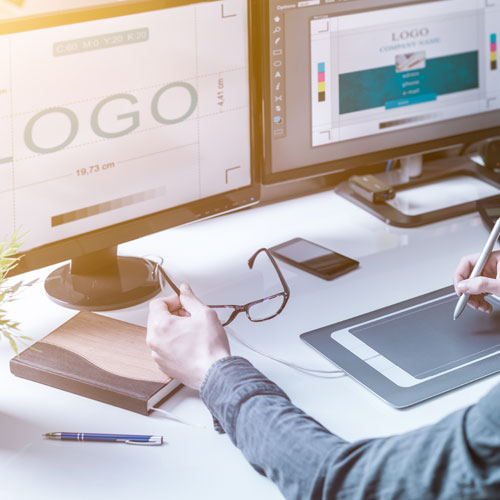 Skills in graphic design for the creation of web design.
Professional services for your visual communication on all supports.
A logo is essential to enhance the value of your company.
Creation of all the graphic elements that make up the company's signage.